Become a VIP to Get Instant Benefits!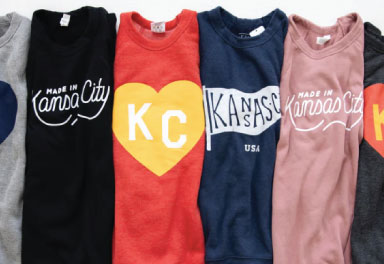 Get VIP Deals
For Only $28/Month
Every month you get to choose one of the following:
A Featured Item – Curated by Our Team – Up to $50 Value
A $35 Credit – Toward Any In-Store Purchase
A T-Shirt – Your Choice of Any Local Brand – Up to $36 Value
3 Pairs of Socks – Your Choice from School of Sock – Up to $36 Value
Available for Pickup at Any of Our 10 Made in KC Marketplaces or Neighborhood Shops Across the Metro
Plus you get:
2 Free Drinks Every Month – At Our Cafes and Bars
Surprise Bonuses – Throughout the Year
Chances to Win – Cool Prizes from Local Artists and Makers
THAT'S MORE THAN $600 IN VALUE EVERY YEAR
And don't worry. If you change your mind, you can easily cancel anytime (it just takes a few clicks), and our support team is happy to help with any issues you may have.
Complete the form below to activate your account.
Already registered with 5-Star 365?
Click Here to Log In
It may take a few seconds to load.